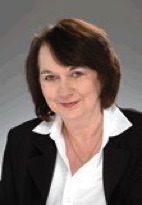 Kathy Munro is an experienced real estate agent of 30 years.  A graduate of the University of Toronto, she holds an undergraduate degree in languages and a M. Ed. in Applied Psychology.  Prior to becoming a real estate agent, she worked as a student counsellor at the University of Toronto.
     Her real estate business is largely referral based, with a high percentage of repeat business.  Her clientele includes mainly professors, teachers and politicians along with their extended families.  She has expanded her business to include property management for her clients, and has received many recommendations in this area as well.  As President of a downtown Condo Board, she is also very comfortable in the condo market.
     As a listing agent, Kathy's strategy is to obtain the highest possible price for her client; as a selling agent, she is very careful to find the 'right fit' for her buyer and exercises much patience and understanding with them during this process.
     Her areas of specialization include the Beach (her home neighbourhood), East York, the Bluffs and downtown.
Kathy Munro sales representative
Contact Kathy
1858 Queen St. East
Toronto M4L 1H1
(416) 690-2090
(416) 823-3144
kmunro@trebnet.com